ACT not parsing existing log file
When I try to parse a log file within a specified time range, it says "specific date range not found."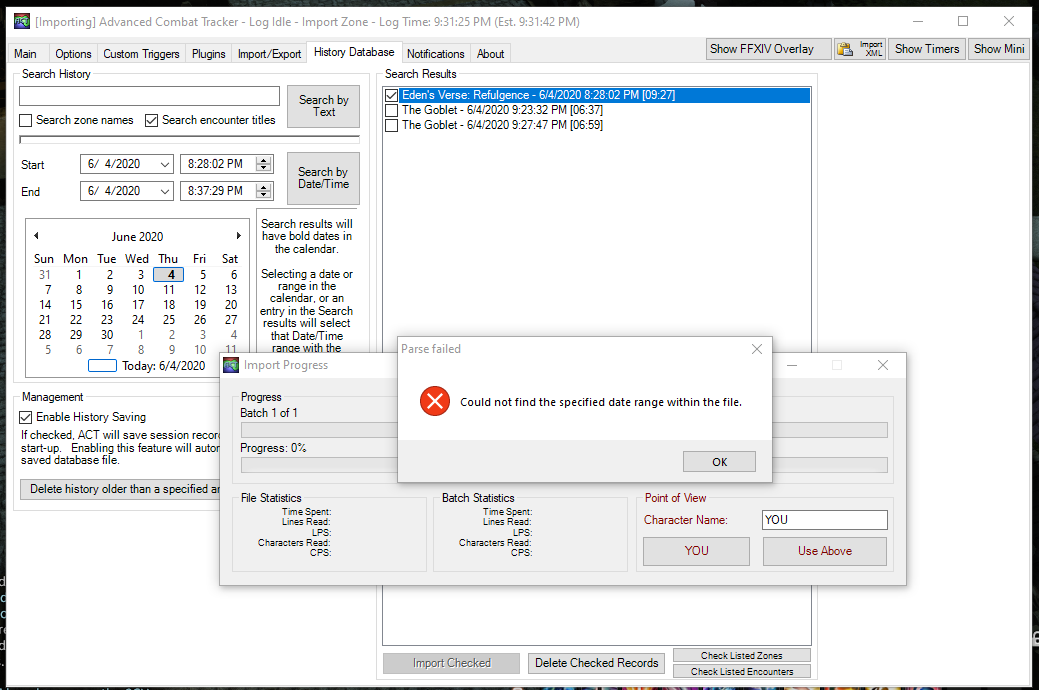 It is able to find the encounter in the history database but doesn't work beyond that.
I'm wondering if I accidentally messed with the log file somehow to make it un-parseable?