Long time user, first time finding an issue.
Description of the issue I'm seeing:
Encounters end immediately, after every action I take. Here's an example of the encounter list in the GUI: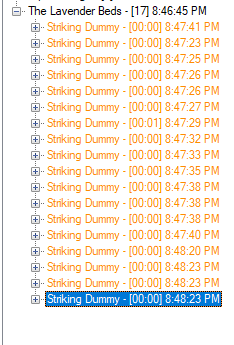 One of the configuration parameters that would affect this is is set like this: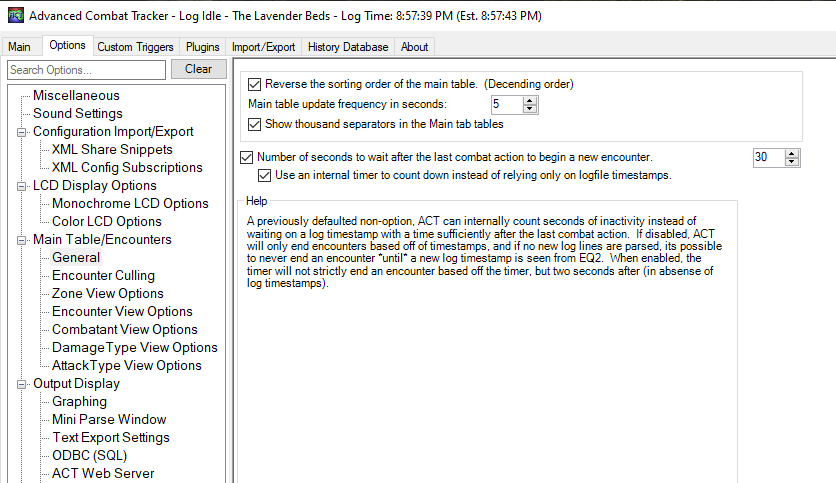 If I uncheck both "Number of seconds to wait...." and "Use an internal timer" then that encounter is tracked properly, but won't end unless I click "end encounter."
My install is pretty much as vanilla as I can imagine. I have a few spell timers and other triggers. I disabled them to bring my setup as close to the default setup as possible. Network test worked, if that helps.
I perused some of the other settings to see if anything jumped out as being relevant, but I didn't see anything. Where should I look next to fix this?
Thanks