ACT error
Hello
When I am trying to install any FFXIV plugin, I am getting below error.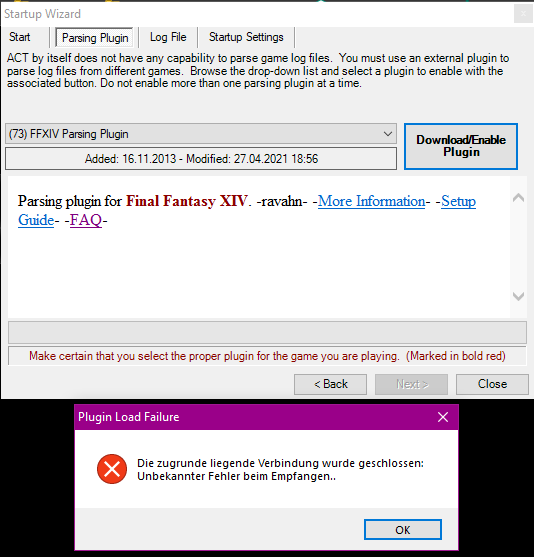 Translation is
The underlying connection was closed
Unknown error while receiving..
I put Advanced Combat Tracker.exe and ACTx86.exe into my firewall and AV exception list, also tried without AV but got same result.
I can manually install some plugins by downloading them from Github but not directly from the app.
I am using Windows 10 Pro 21H1
Tagged: