FFXIV Plugin Startup Failed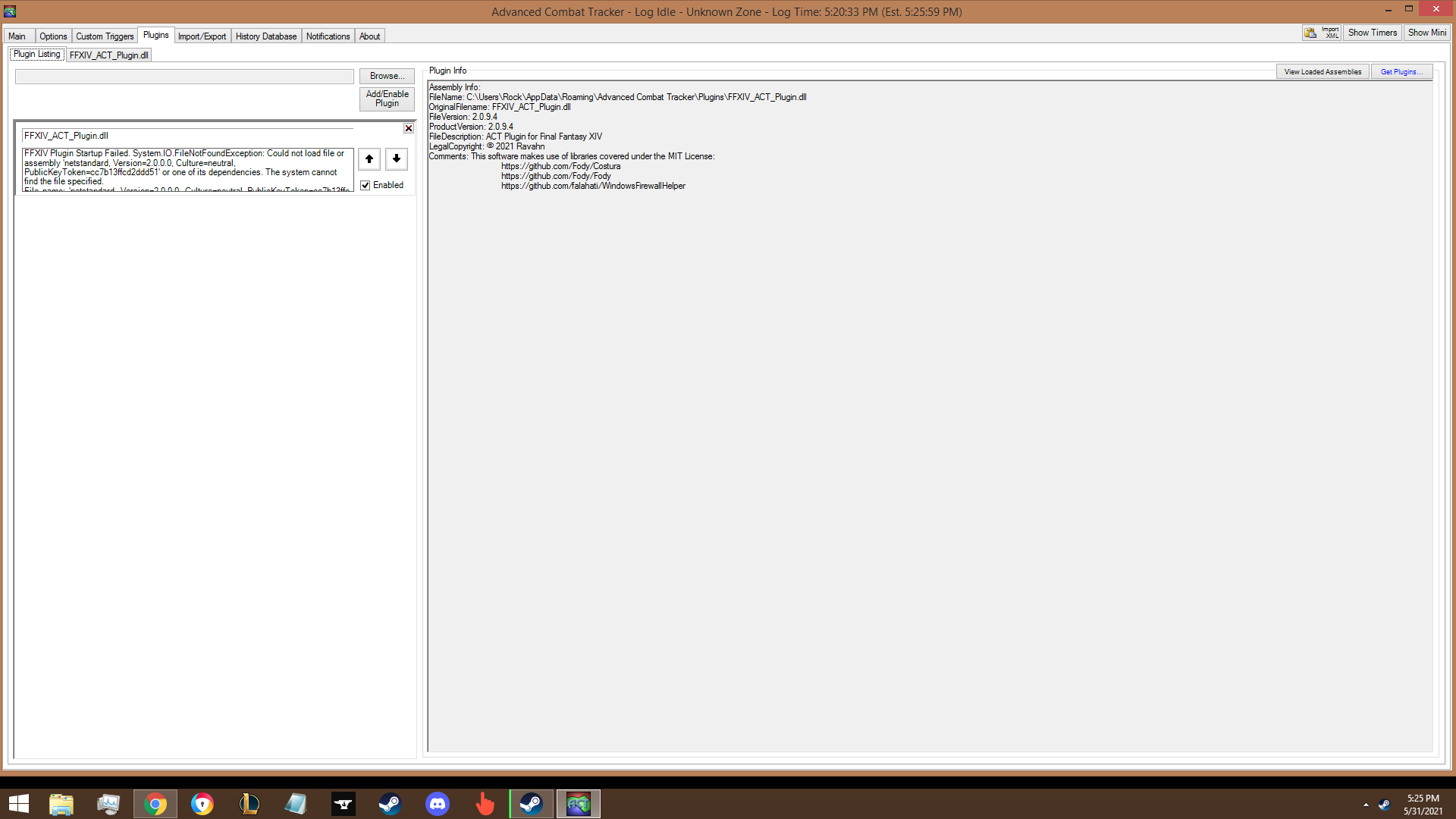 Hello,
Have been using FFXIV just fine, on the 25th of May with the new plugin update it started giving me this message.
I tried redownloading it, but right after the setup wizard allows me to select and enable the FFXIV Parsing Plugin it gives me the same message.
Any help would be appreciated.
Thanks