Trouble getting ACT discord plugin to connect with discord bot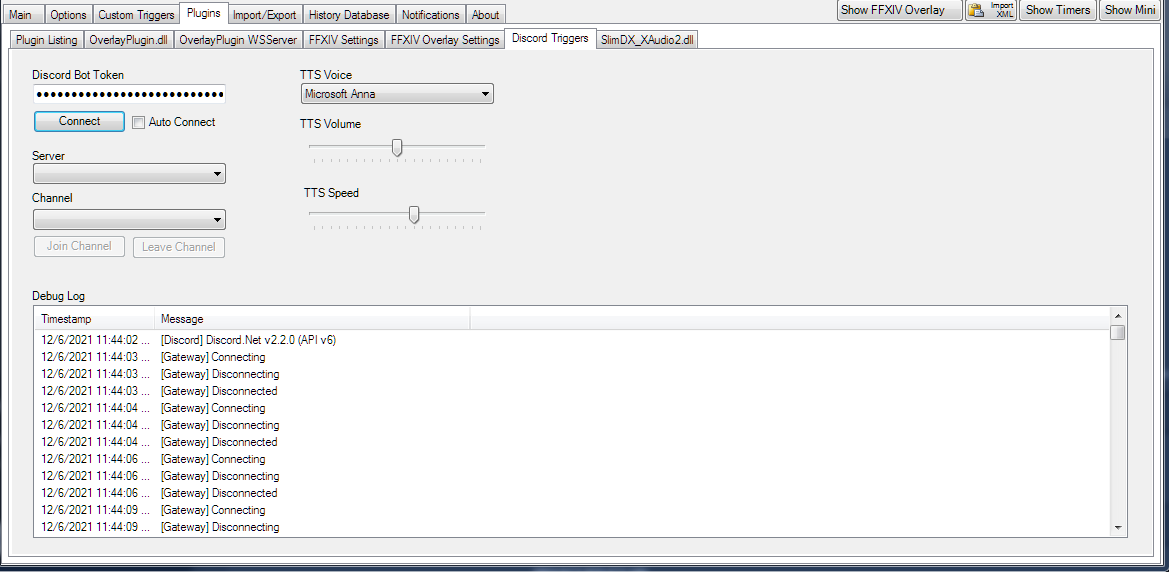 Hi everyone, I've been trying to setup ACT to callout over discord but I've been having this issue where ACT doesn't seem to be able to connect.
I followed:
https://github.com/Makar8000/ACT-Discord-Triggers/wiki/First-Time-Setup-Guide
- Created the bot
- Invited to my server
- Not able to connect ACT to the bot so it can callout.
Does anyone know what I'm doing wrong? Been searching all over and redoing this multiple times, but I can't seem to figure out the problem.
Help greatly appreciated, thanks!