If you are running a version of Windows before Windows 10 and when downloading/updating get a message similar to, "Could not create SSL/TLS secure channel."... please install a newer version of the .NET Framework from Microsoft. Vista can only use v4.6. Others should install the newest available, like v4.8.
wondering what class this is?
what class is that at the top in pink?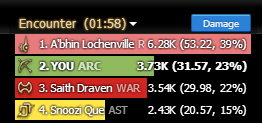 Tagged: