Error in downloading new update and applying plugin.
"The request was aborted: Could not create SSL/TLS secure channel.
Please find below 2 screenshots of each error. Parser was working fine up until 4 days ago. I did a complete re-install, it worked fine. After trying to download the newest FFXIV plugin update, it broke, I uninstalled, re-installed, and now cannot even complete the first time start up.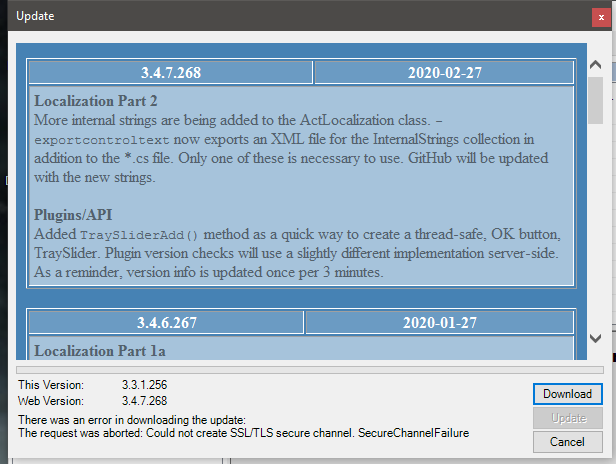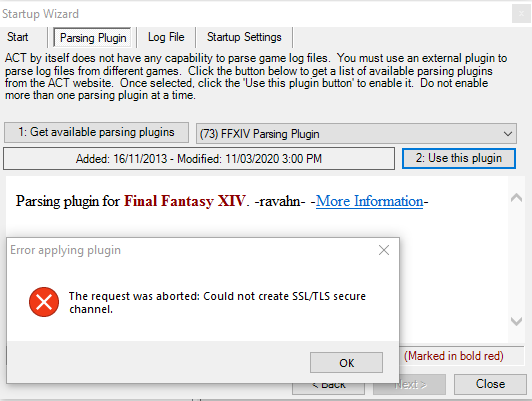 I am more than happy to offer any information that may be of assistance. (I tried to find similar resolved issues, but none of it seemed to work for myself, since I cannot even get past the first time setup.)